BLOG: From farming to house building – how one man and his fork lift truck created a new career
Thakeham's Lee Philpott started out his working life in agriculture, farming cattle, alongside stints in game keeping and forestry. But following an unexpected crisis in farming, he had to look for work in a new industry. Here, Lee talks to us about his past, present and future, and how finding a new career in house building, now with Thakeham, has helped him to progress into site management.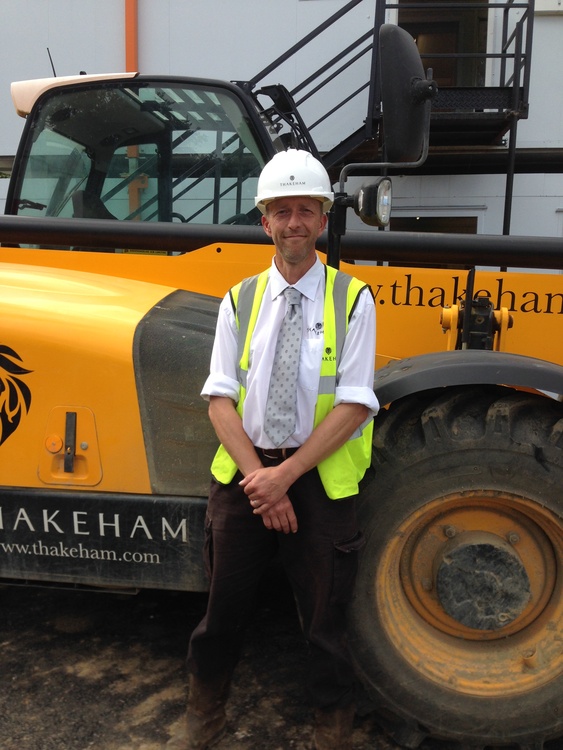 "Before entering the building industry I worked in agriculture, forestry and game keeping. I was farming pedigree cattle in Kent on a 500 acre farm when the BSE scare hit the UK and it became necessary to find a new role. Having obtained my forklift licence for loading artic grain lorries, I decided to look for employment driving fork trucks.
"In 2000, I walked into a Crest Nicholson site office at Bolnore Village in Haywards Heath and asked the site manager if there was a position for a forklift driver; to my surprise they asked if I could start the very next morning. From that day I established a successful career at Crest, staying for 14 years. My role included many tasks, not only operating the fork lift - from sweeping plots to snagging units, to organising trades to finish tasks in the houses ready for QI inspections, to disposing of new resident's household waste.
"It can be challenging for new homeowners to move in to a new dream home yet still be part of a working building site with further units to complete. To ensure those first weeks are as problem free as possible for new homeowners, we encourage an open dialogue and active problem solving including tasks like removing household waste should refuse collections not be set up. Working on site and meeting the new homeowners is very rewarding; we do our best to make the experience as easy as possible for them.
"As the years went on I considered progressing my career and moving on from forklift driving. Although Crest offered me promotional opportunities, it didn't feel right and I held back, remaining with the "forks" until October 2013. At this time I was approached by, in my opinion, one of Crest's best site managers. He was looking to join a smaller company [Thakeham Homes] and wanted me to go with him. After meeting our Managing Director Rob Boughton, I felt inspired that Thakeham was a company that would meet my expectations in delivering good quality new homes;  I joined the Thakeham team in September 2014.
"Going from a large housebuilder to a small, start-up housebuilder was certainly a change but one which I relished. I joined the team at Somers Gate, Reigate where the new homes were "roofs on" so there was little forklift work required. Working closely with Mark Brunt, we carried out varied tasks – a real hands on role and a strong team ethic.
"Towards the end of the build at Reigate, Rob Boughton approached me to ask if I would consider the position of working alongside management as a Trainee Site Manager. This was an exciting offer which I accepted on the provision that I could complete at Myrtle Lane Billingshurst and start a project from the beginning at Knights Place, Godstone.
"I am now on site and really enjoying the new challenges and learning experiences that have come with my promotion. I would like to thank Rob and Thakeham for giving me the chance to further myself and my career in building homes and communities for our customers."
For more information on careers at Thakeham, please click here to visit their Careers Page.