The reality of being on a Graduate Programme for one of the UK's largest homebuilders
Lisa McBay joined the Crest Nicholson Graduate Programme in September 2014 after studying Civil Engineering at Queen's University Belfast. She's always been passionate about a career in design and construction as you get to physically see the final product of your blood, sweat and tears. We thought we'd catch up with her to share with you how her first few years within the industry have been treating her.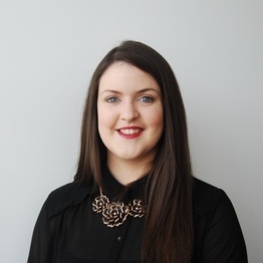 Hi Lisa, tell us what team are you currently working in as part of the Graduate programme? And what are the responsibilities of that team?
I'm currently working in the technical team for Crest Nicholson Strategic Projects, we're responsible for project managing and delivering supporting infrastructure for large housing sites. The technical team gets involved in the very early stages of a project - during land acquisition - by undertaking due diligence and preparing supporting technical information. We mainly work on the delivery side by managing teams of consultants through concept, design and build, ultimately ensuring the projects are built to a high quality, delivered on time and within budget. I have gained knowledge of regulations and planning of large strategic sites and the issues/opportunities these can cause during the design and construction process.

What does your average day, week or month look like?
My job varies on a day to day basis – one day I could be on site assessing the progress of a project and on another I could be in the office chairing meetings with consultants. I also review drawings, help prepare technical documentation and liaise with local authorities to gain technical approval when our schemes interact with public highways. Our team really adds value to the large sites Crest Nicholson acquires, we do this by ensuring we conceive a long term vision management and well considered design which takes in to consideration the surrounding communities and our sustainable development principles.

So, what attracted you to the industry and how have you found it so far?
I have always been interested in design and construction as I really enjoy being able to physically see what I have been working on. After completing a Master's Degree in Civil Engineering at Queen's University Belfast I began to explore opportunities in England, specifically in housing. Within the housing industry I can take on the role as project manager while still being heavily involved in design and problem solving on a day-to-day basis. One of the most rewarding aspects of my job is going to visit a site and being able to walk around the infrastructure I helped to design and deliver. Additionally, I really enjoy the variety of the work as no two projects are the same, each has its own requirements and challenges.

What have you enjoyed most about the Crest Nicholson Graduate programme?
In year 1 of the graduate programme, Crest Nicholson tasked us with a year long project to design, cost and specify a new 'lifestyle home' range for the company. This was a huge learning experience, at the end of which all of the graduates proudly delivered presentations of their final designs to the main board.
In year 2 of the graduate programme Crest Nicholson gives graduates an opportunity to rotate across the business, allowing each graduate to work across all the disciplines including; Land Acquisition, Planning, Design and Development, Technical, Commercial, Customer Service and Sales & Marketing. Crest Nicholson's graduate programme has been a great way to experience all the different departments in the housebuilding industry and to see how they work together, the challenges each department faces as well as discovering what I am good at and what I enjoy doing most. It has been a great experience and an opportunity a lot of companies do not offer.
--
As one of Britain's top house builders Crest Nicholson prides itself in offering a highly competitive Graduate Programme. Taking on 10 university graduates every year they aim to provide a comprehensive understanding
 of the industry by offering a two year learning and development programme where the individual experiences every discipline within the business, including; Land Acquisition, Planning, Design and Development through to Production and Sales and Marketing. To find out more, please go to: https://www.crestnicholson.com/about-us/careers/graduate-programme