Trainee Lewis rises through the Redrow ranks
With a second promotion in as many years, Lewis Kavanagh has made himself at home working for housebuilder Redrow.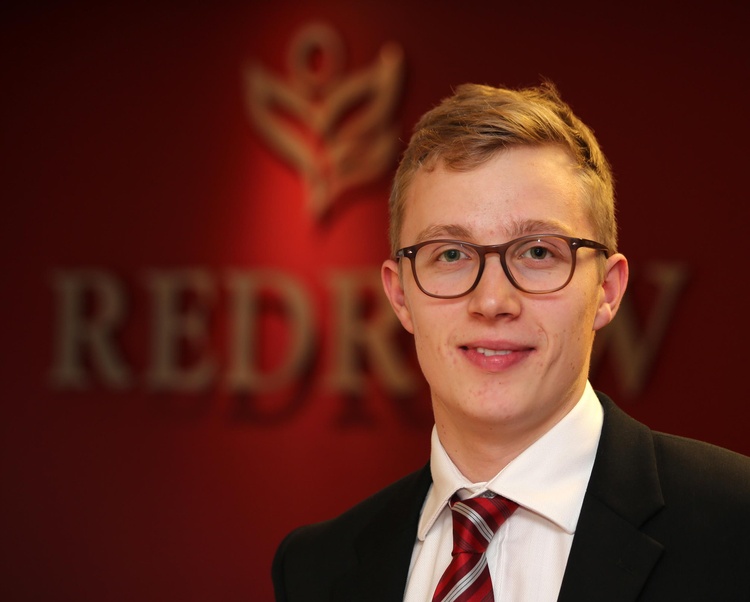 Lewis graduated from Leeds Met University with a 2:1 in journalism in 2014 and joined Redrow soon after as a sales trainee based in Tamworth.
By the end of that year he was working as a sales consultant on developments across the Midlands. Recently he was promoted to trainee area sales manager.
"The training from Redrow is really good right from the induction when you join the company. There are structured programmes to support what you learn on the job, by observing other people and through gaining practical experience," Lewis said.
"You learn while you're doing and build your knowledge that way."
Lewis isn't the only trainee to rise through the Redrow ranks – one in three of the award-winning housebuilder's employees across the UK promoted at the start of the company's new financial year were elevated from trainee positions.
Redrow offers an extensive array of training schemes right across the business, designed to act as a spring board for a successful career in the face-paced and dynamic house building and construction sector.
The careers on offer are hugely diverse and include traditional trade apprenticeships, a trainee site assistant programme and a construction management graduate scheme. There are also professional apprenticeships in commercial and technical roles, as well as opportunities for undergraduates to gain experience through work placements and graduate schemes for university leavers.
This year, 35 of the 107 promotions Redrow announced nationally were trainees moving into more senior roles. A further 11 people who took a step up to a higher grade were former trainees like Lewis.
"I came from a very different background – having graduated with a degree in journalism – but decided I wanted to pursue a career in sales after attending a Redrow careers event," Lewis, 23, from Northampton, explained.
"I've worked at various developments including established ones with just a few properties left to sell and those that had just launched. It's given me a good understanding of the role of a sales consultant and will help me appreciate things from the perspective of the sales consultants I'll be working with.
"Before I was only focused on one location and while I've still got a lot to learn I'm getting to understand the bigger picture for the company. It's really interesting to see the work that goes on behind the scenes across the different departments before the sales office opens and we can begin taking reservations from customers."
Redrow is committed to developing talent from within as it expands its workforce to meet strong demand for new homes.
Pauline Turnbull, sales director for Redrow Homes (Midlands), said: "When the opportunity to strengthen our sales management team arose, Lewis was a natural choice. He's shown a flair and real enthusiasm for selling new homes, achieving a consistent sales rate at Pennine Grange. He is also eager to learn and develop new skills."
For more information on training opportunities visit www.redrowcareers.co.uk.