Bovis Homes' Apprentice of the Year awards see hard work recognised
The achievements of a number of young Bovis Homes employees have been recognised at the company's annual Apprentice of the Year awards, held in the Aztec West Hotel in Bristol.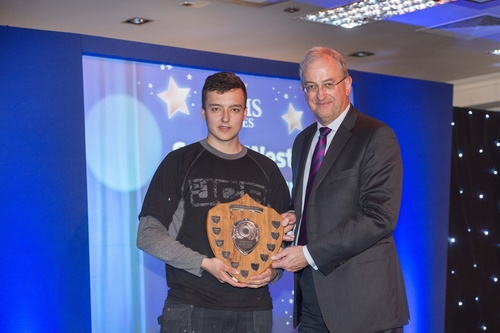 This year's Champion Apprentice, and winner of the blue riband prize and a £500 voucher, was young carpenter Jake Pulman. The 20-year-old, who is attending Exeter College and has been working on both Bovis Homes developments at nearby Cranbrook, was a worthy winner of the coveted Apprentice of the Year honour.
Malcolm Pink, Bovis Homes South Division Managing Director, said:
"Our apprentice awards have been going from strength to strength since they started four years ago, and to be a winner you really do have to be the best of the best. Even though Jake has only been with us for 18 months, he has already made an impact and has just those qualities of commitment and dedication, together with a can-do attitude, that we look for and foster here at Bovis Homes."
Jake, a former Honiton Community College pupil, said:
"I became an apprentice with Bovis Homes because it looked like an exciting career prospect, and it was the best decision of my life. Not only have I learnt the skills for my trade, but I have learnt to be more confident and how to communicate with people on site in a clear and professional manner.
"I do look forward to going to work every day. You're learning while you're working and you're getting paid for doing it – and at the end of it you get a recognised qualification."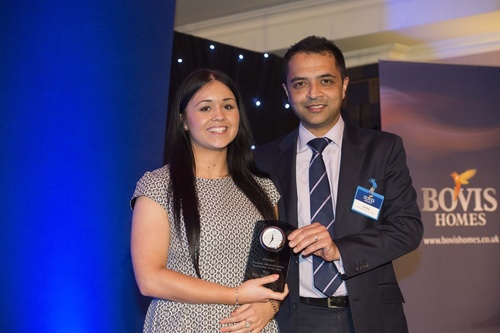 Business administrator Ella Hammond and carpenter Jake Harris were two of the top prizewinners also recognised for their impressive performances at the company.
Former Pittville School pupil Ella was named Business Administration Apprentice of the Year, while Jake, from Gloucestershire College via St Peter's High School, was runner-up in the First-year Apprentice category.
Commenting, Malcom Pink said:
"Enthusiastic youngsters who are willing to learn are the lifeblood of the industry, not to mention the local economy. We're keen that they receive opportunities to progress their careers at Bovis Homes beyond their apprenticeships to become the site managers and business managers of the future.
"Ella and Jake have shown those qualities we look for in our apprentices. Their enthusiasm, commitment and hard work will serve them well in their careers."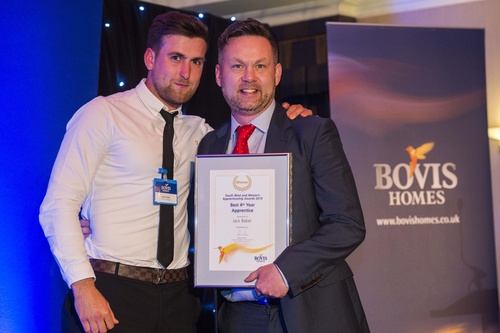 Also recognised for his hard-work and dedication by Bovis Homes was Jack Baber, a plumbing apprentice.
For former Filton College student Jack, winning the best Fourth-year Apprentice award was a fitting way to bring his apprenticeship to a close as he has landed a major prize at the annual awards in each of his four years in the business.
Jack has worked on many Bovis Homes developments, most recently at the Charlton Hayes location in Filton, where work began on more than 2,000 new homes four years ago. Now he has completed his apprenticeship he has been offered a full-time job as assistant site manager at Bovis Homes.
Jack said:
"When I first started I was only 17 so I was quite shy, but through the apprenticeship I have really come out of my shell.
"When I finished the apprenticeship I was offered a job by Bovis which gives me the opportunity to get more training, more qualifications and hopefully work my way up the ladder in the company.
"Bovis have been brilliant to me and I would 100 per cent recommend them for an apprenticeship."