Melissa graduates into site management
Twenty two year old Melissa Watson from Sunderland has landed the job of her dreams having graduated from Northumbria University with a first class degree in construction project management.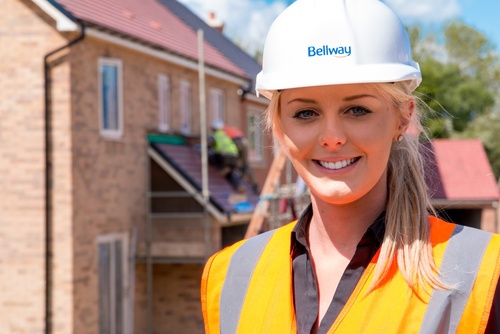 Melissa has been recruited by house builder Bellway where she has been appointed an assistant site manager at the company's prestigious Stannington Park development in Northumberland.
"After four years of studying including a placement year it's great to be working for one of the country's major house builders," said Melissa. "Since I was a little girl I have always been interested in houses and loved watching the housing make-over and design programmes on TV, my overall goal is to one day build my own home.
"While I was studying I always had my eye on working for one of the major builders so I am really pleased that Bellway has taken me on. There are some great opportunities for women in the construction sector its a challenging environment and every day is different.
"I would urge more women to consider the construction industry as a career option, there are some wonderful opportunities and its a job with great prospects and a good future."
Stannington Park site manager, Ben Singlewood, said: "Melissa has fitted in really well with the team at Stannington Park. This is a very complex site which involves refurbishment, landscaping demolition and a variety of new build house types being constructed, Melissa's experience in project management will be a vital asset in the progress of the development."
To find out more about careers at Bellway, go to their website by clicking here.